(1) Initial Construction of the Complex under Qalawun
The Qalawun charitable endowment complex consists of three main facilities: a mausoleum, a madrasa, and a hospital. According to the inscription above the entrance, the entire complex was constructed in only 13 months (June–July 1284 to July–August 1285), which was exceptionally fast for that era. The hospital was completed at the end of the year construction began. Next, construction of the mausoleum began around December 1284 or January 1285, and was completed within four months. And madrasa construction began around April-May 1285, and was completed in July-August that same year.1。
1 Behrens-Abouseif, 2007: 134.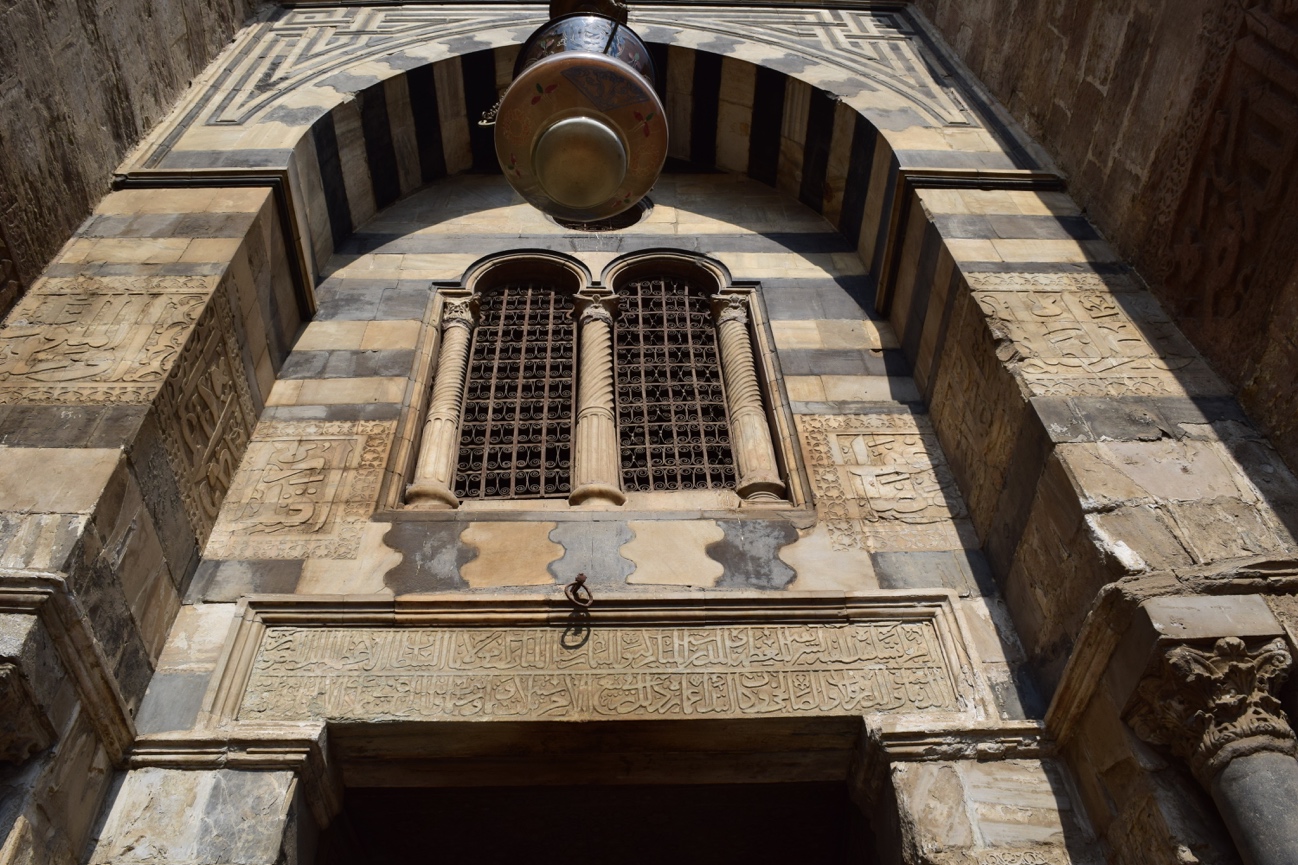 The complex was completed in such a short time because the construction work was carried out in a rather brutal manner. It began with the eviction of occupants from the Quṭbīya residential area2 in the site planned site for the hospital3. In addition to the Cairo and Fustat craftsmen recruited for the work, it is said that even passers-by were forced to work at the construction site4. Construction is also said to have used hundreds of Mongolian prisoners of war taken in battles with the Il-khanate5. Also, other buildings were destroyed to provide the materials to build the hospital6. Because of these issues, some legal scholars went as far as issuing fatwās (legal opinions) that worship there was not permissible7.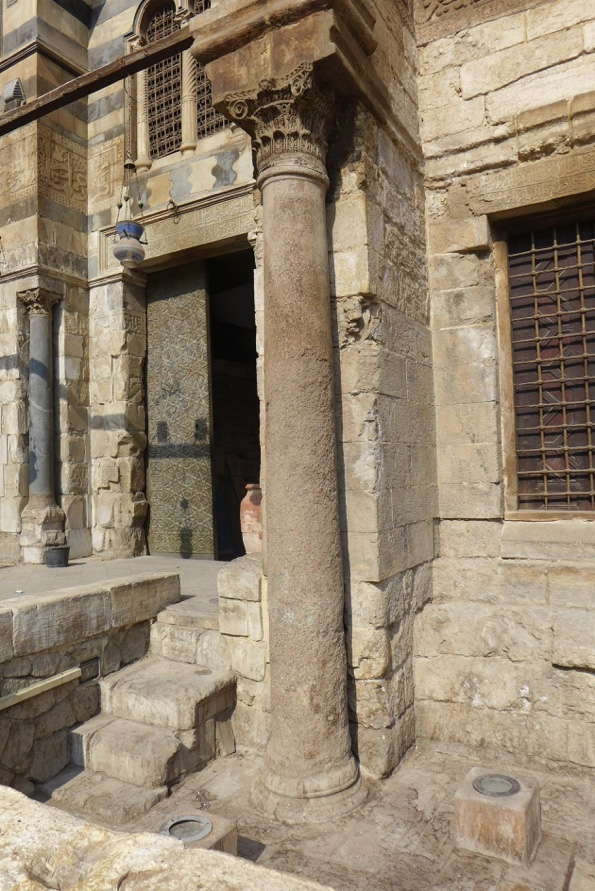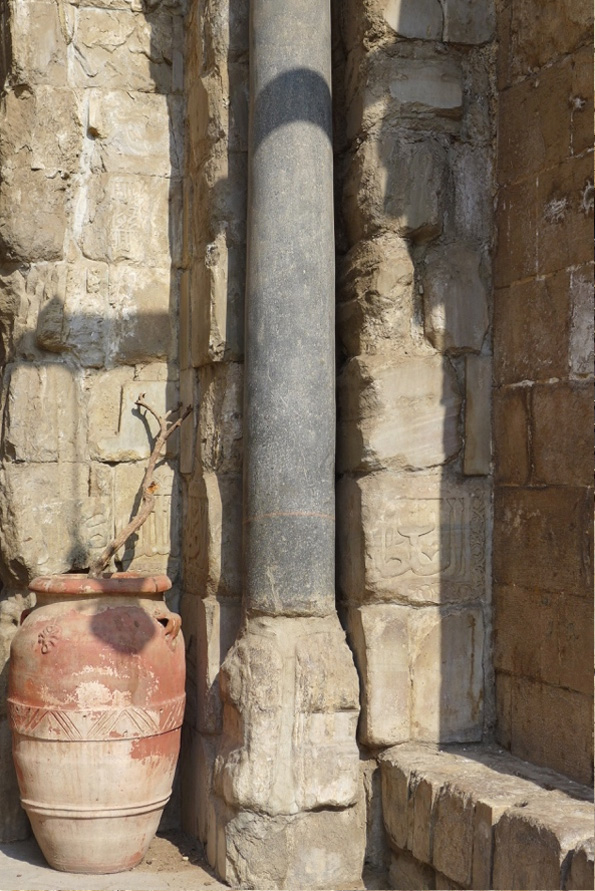 Columns of different heights near the entrance. These columns appear to be reused. Such reappropriated elements are found throughout the facility.
2 The site of the west royal palace of the Fatimid dynasty, where the Qalawun hospital was later built, was in the late Ayyubid dynasty (1169–1250) the residence of Quṭb al-Dīn Aḥmad, the son of Ayyubid Sultan al-'Ādil I (reigned 1200–1218). It therefore was known as "the Quṭbīya's Residence". Khiṭaṭ, 4: 692.
3 Ta'rīkh Ibn al-Furāt, 7: 278.
4 Khiṭaṭ, 4: 698.
5 Northrup, 1998: 122.
6 Khiṭaṭ, 4: 698.
7 Khiṭaṭ, 4: 698.
According to the endowment document (waqfīya), Qalawun mainly donated real estate in the city. Income generated from the real estate was used to build and maintain the complex. According to contemporaneous accounts, most income from his donation was allocated to the hospital. Al-Maqrīzī (died 1444), a prominent historian during the Mamluk era, estimated that income to be 1 million dirhams (50,000 dinars) annually8. Among the donated real estate were qaysārīyas (courtyard-style commerce facilities) and a ḥammām (bathhouse) near the Qalawun complex9.
8 Khiṭaṭ, 4: 696. The endowment document do not specify how much of the total income from the donated properties was allocated to each facility.
9 Mamluk-era encyclopedist al-Nuwayrī (died 1332), who was engaged in the management of the hospital, wrote that many other donations helped support the operations of the hospital. These are believed to include some properties donated after construction was completed(Nihāya, 31: 106)。