A rounded marble fragment decorated with a double-head eagle
Unique ID: A001
Attribution

Amir Baysarī

Place

Egypt

Period

Mamluk period, the 13th century

Material

White marble

Owner

Museum of Islamic Art (Egypt)

Collection No.

12752

Description

This figure represents a leadership symbol of the Zangid era (1127–1251). It became known in Iraq, Anatolia and the Levant and became common in the Mamluk era especially for Sultan Qalāwūn and his entourage. This ornament was modified, as the eagle tail was changed into a buffalo head and the wings into multi-heads of different animals.

Copyright

© Museum of Islamic Art
The images of the collection of Museum of Islamic Arts are published with the permission of the museum.

URL

Supplementary Information

The same two-headed eagle pattern appears on an incense burner named after Amir Baysarī, which is held in the British Museum. There is no other animal in the pattern.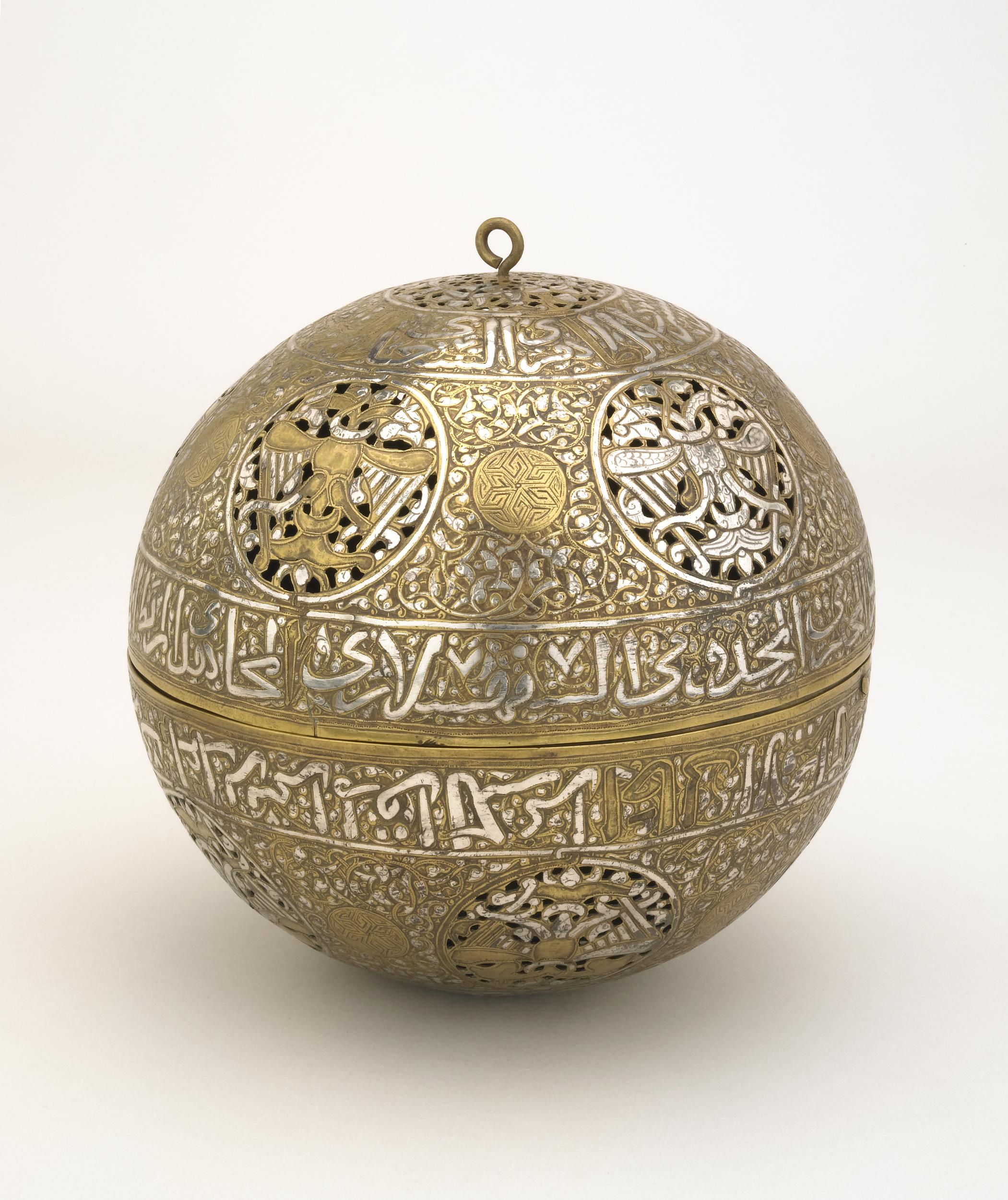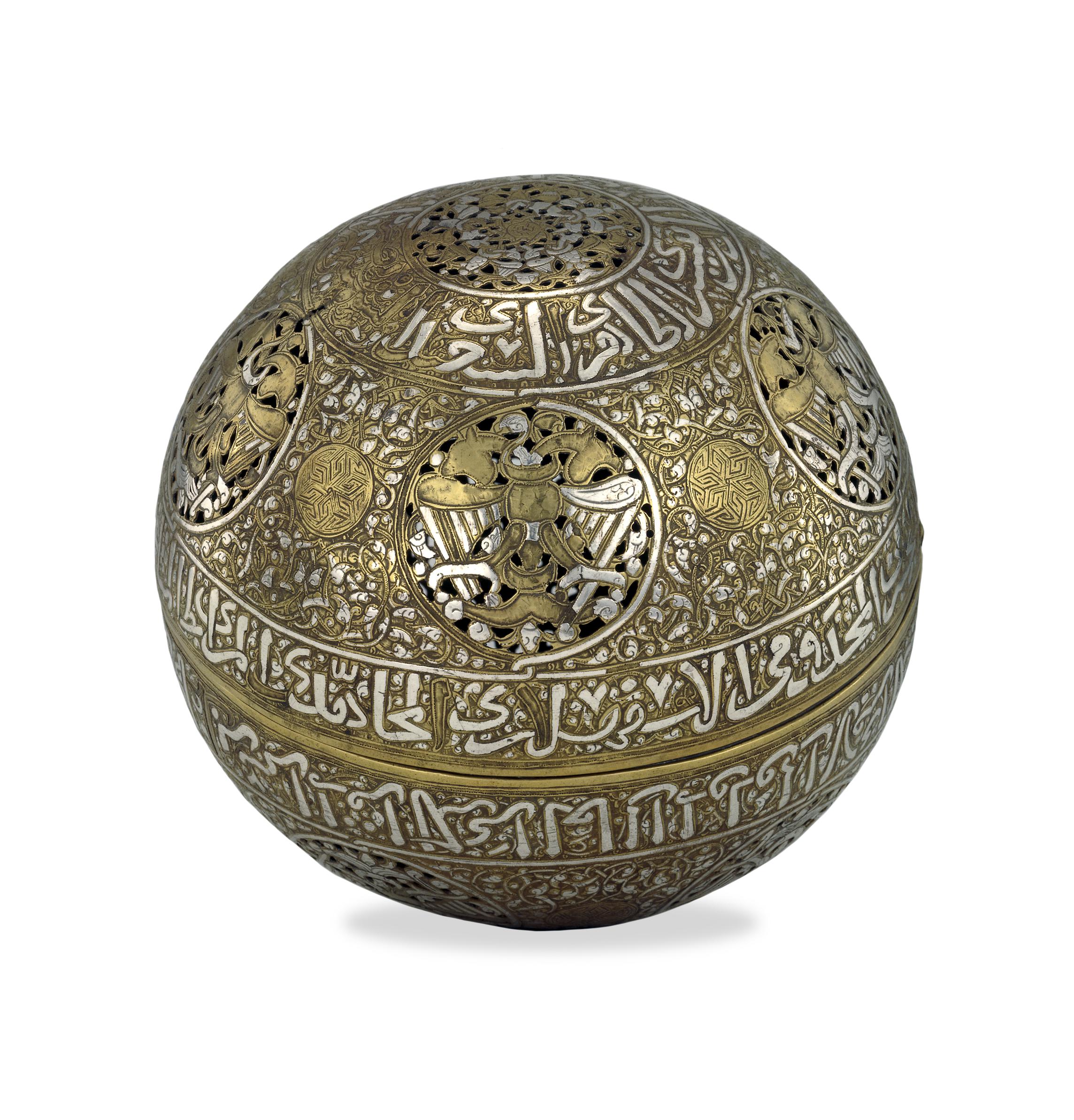 Owner

The British Museum

Collection No.

1878,1230.682

Place

Egypt or Syria

Period

1277–1279

Description

Brass incense-burner; spherical, made of two interlocking hemispheres; cast brass decorated with pierced decoration and silver inlays giving the name of the Mamluk Amir Badr al-Dīn Baysarī.

Copyright

© The Trustees of the British Museum

URL