Candle stick
Unique ID: A010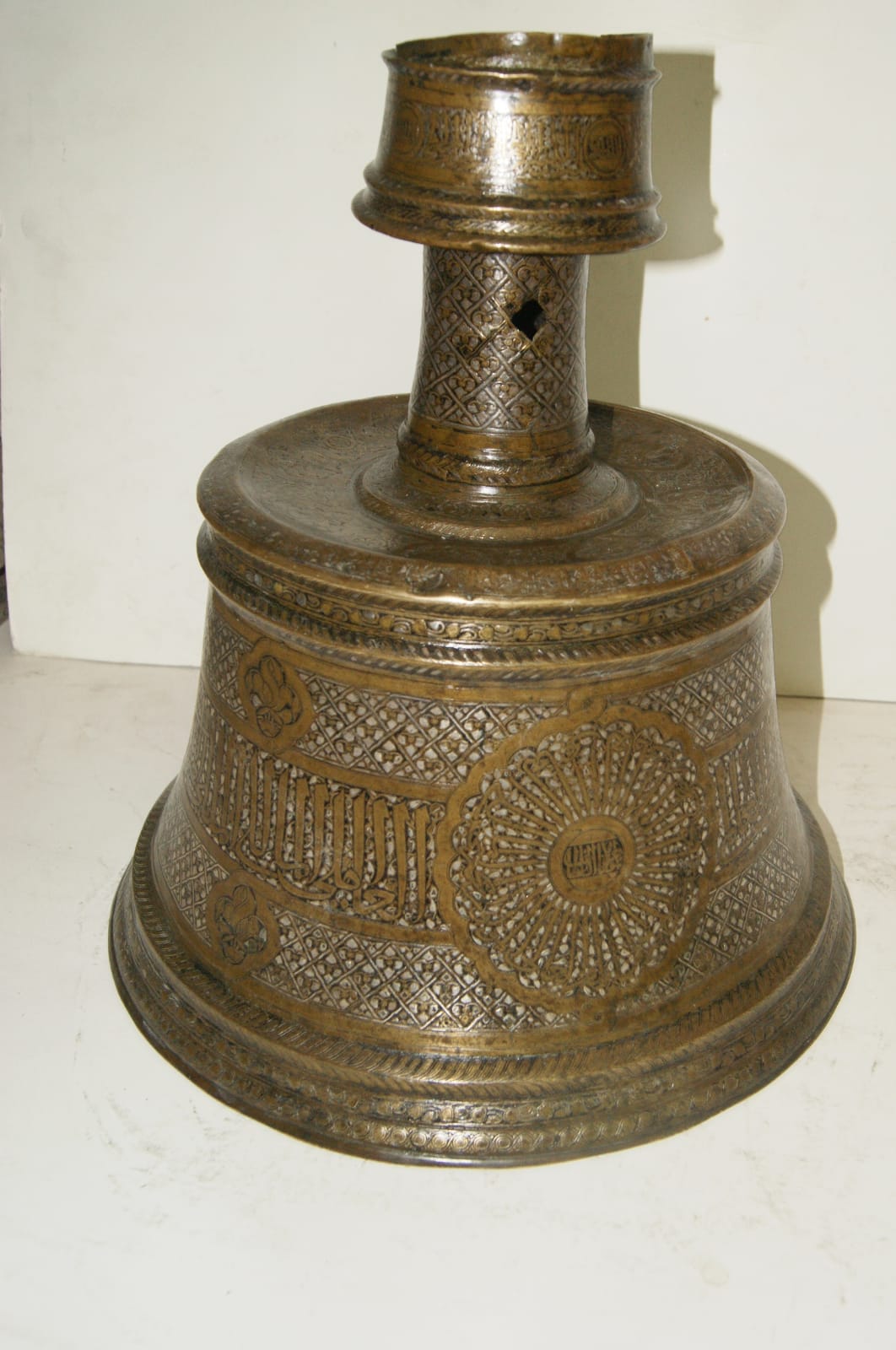 Attribution

Sultan al-Nāṣir Muḥammad b. Qalāwūn

Place

Egypt

Period

Mamluk period, the 14th century

Material

Copper inlaid with gold and silver.

Owner

Museum of Islamic Art (Egypt)

Collection No.

3982

Description

It's a semi-conical with a middle cylindrical long spout ended with a socket (Candle holder) with two circles decorated with inner figures of two flying ducks. The body decorated with thuluth inscriptions ribbon of "برسم المقر الكريم العالي المولوي المالكي الأميري الكبيري العالم المجاهد ي المرابطي المثاغري الملكي الناصري " which refers to the titles of Sultan al-Nāṣir Muḥammad b. Qalāwūn who ascended the throne three times the last one from (709-741/1309-1340) and we notice names of three other persons maybe they were the owner of this candle stick and wanted to Immortalize their names.