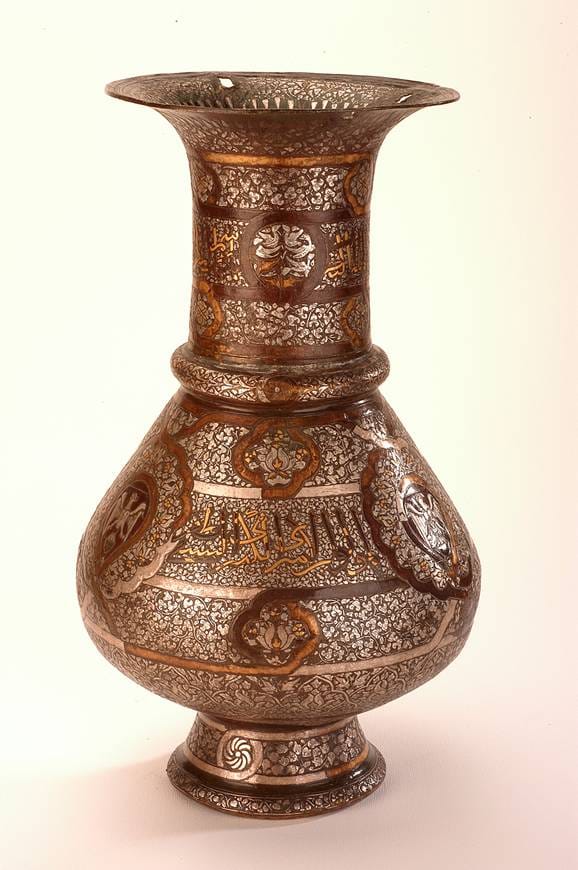 Attribution

Ṭuqzutumur, one of Sultan Nāṣir Muḥammad's Amir

Place

Egypt

Period

Mamluk era, 8/14th century

Material

Copper inlaid with gold and silver

Owner

Museum of Islamic Art (Egypt)

Collection No.

15125

Description

This Vase is distinguished by its well-done decorations of a series of ribbons which are decorated with floral decorations. The descriptions on its neck and on the body refer to Amir Ṭuqzutumur (d. 746/1345). The body has three medallions each of which has a complicated blazon inside in it. The blazon is a spread-wings eagle on its top, that is Sultan al-Nāṣir Muḥammad b. Qalāwūn's emblem, with a cup that represents Amir Ṭuqzutumur's position as cupbearer (sāqī), who was responsible for the sultan' s food and drinks.

Copyright

© Museum of Islamic Art
The images of the collection of Museum of Islamic Arts are published with the permission of the museum.

URL

Supplementary Information

The eagle and cup emblem can also be seen on the mosque lamp made for Ṭuqzutumur, which is currently in the British Museum.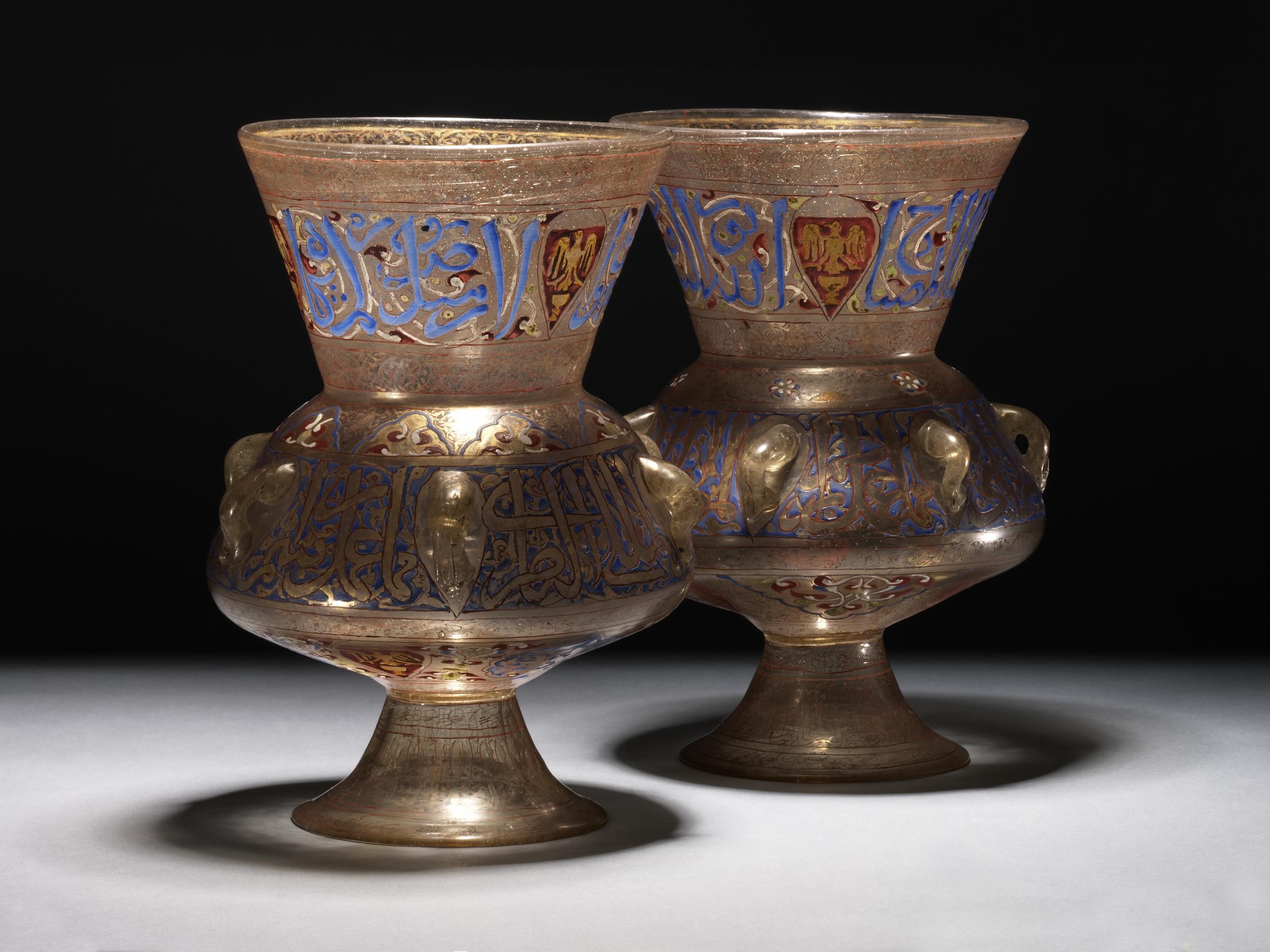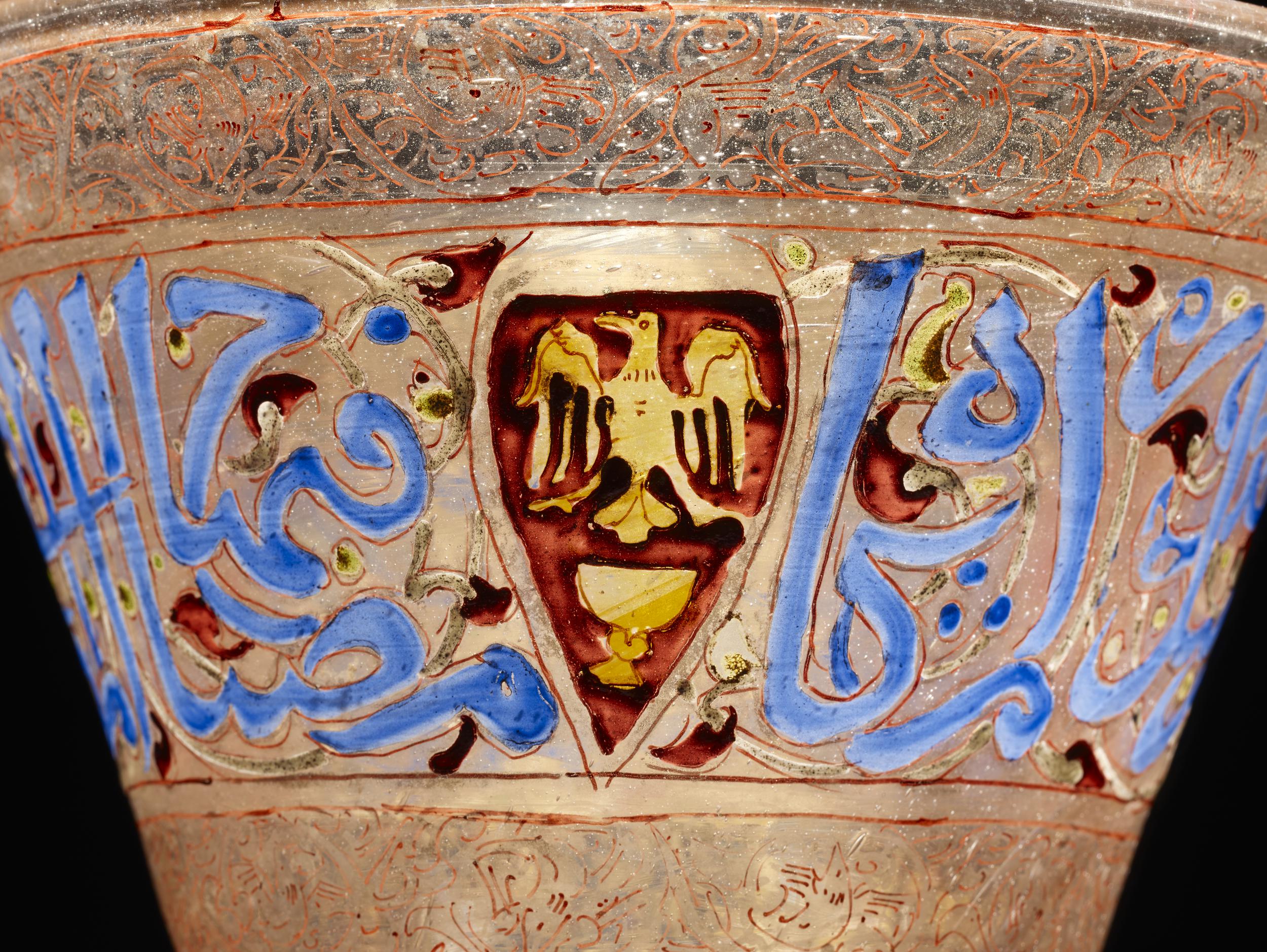 Owner

The British Museum

Collection No.

1869,0624.1

Place

Syria

Period

1330-1345 (circa) (circa)

Description

Mosque-lamp. Made for Tuquztamur of Hama, officer of Sultan Muhammad ibn Qala'un. Made of gilded and enameled glass.

Copyright

© The Trustees of the British Museum

URL