Perfume sprinkler.
Unique ID: A012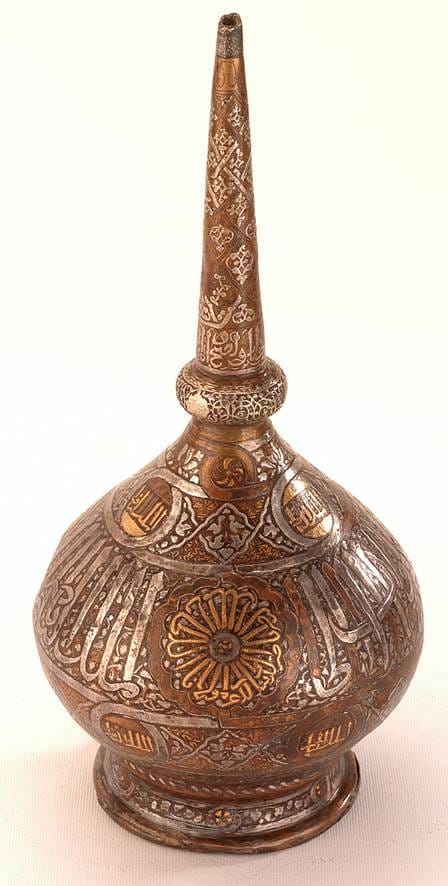 Attribution

Sultan al-Nāṣir Muḥammad b. Qalāwūn

Place

Egypt

Period

Mamluk period, the 14th century

Material

Copper inlaid with silver

Owner

Museum of Islamic Art (Egypt)

Collection No.

15111

Description

It has a short basin and bear-shape body with a long spout attached to the body with a prominent circular ring, the neck covered with floral decorations of lotus flowers beside medallions with inner thuluth inscriptions of "الملك الناصر " with figures of two flying birds, we notice a wide. Ribbon of Naskhi script refers to "Sultan Hassan".

Copyright

© Museum of Islamic Art
The images of the collection of Museum of Islamic Arts are published with the permission of the museum.