Metal portfolio
Unique ID: A013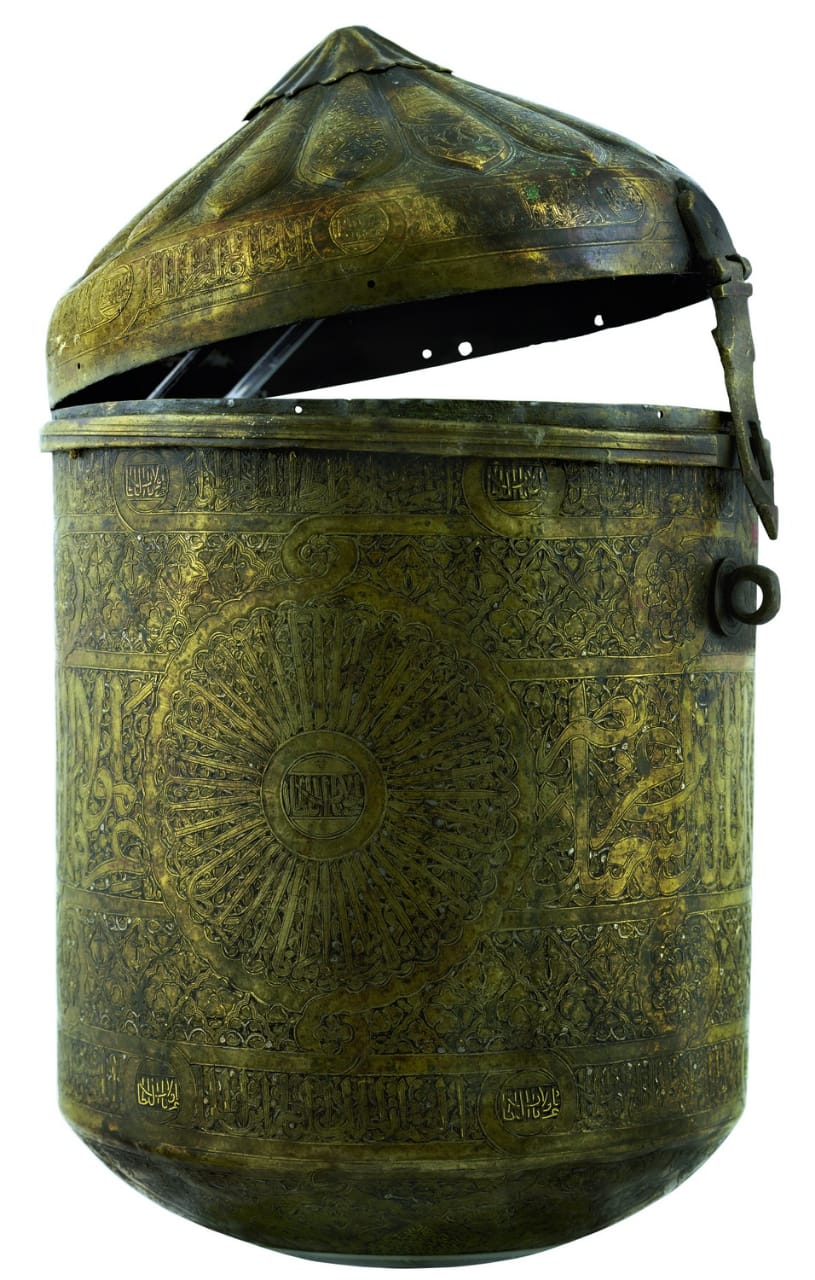 Attribution

Sultan al-Nāṣir Muḥammad b. Qalāwūn

Place

Egypt

Period

Mamluk (8th A.H, 14th A.D century)

Material

Yellow Copper

Owner

Museum of Islamic Art (Egypt)

Collection No.

15169

Description

it's a cylindrical box with a conical cover, the body decorated with floral decorations and thuluth inscriptions of the owner " السلطان الناصر محمد بن قلاوون " with oval Baden so it maybe was preserved in another box.

Copyright

© Museum of Islamic Art
The images of the collection of Museum of Islamic Arts are published with the permission of the museum.