Mosque lamp
Unique ID: A017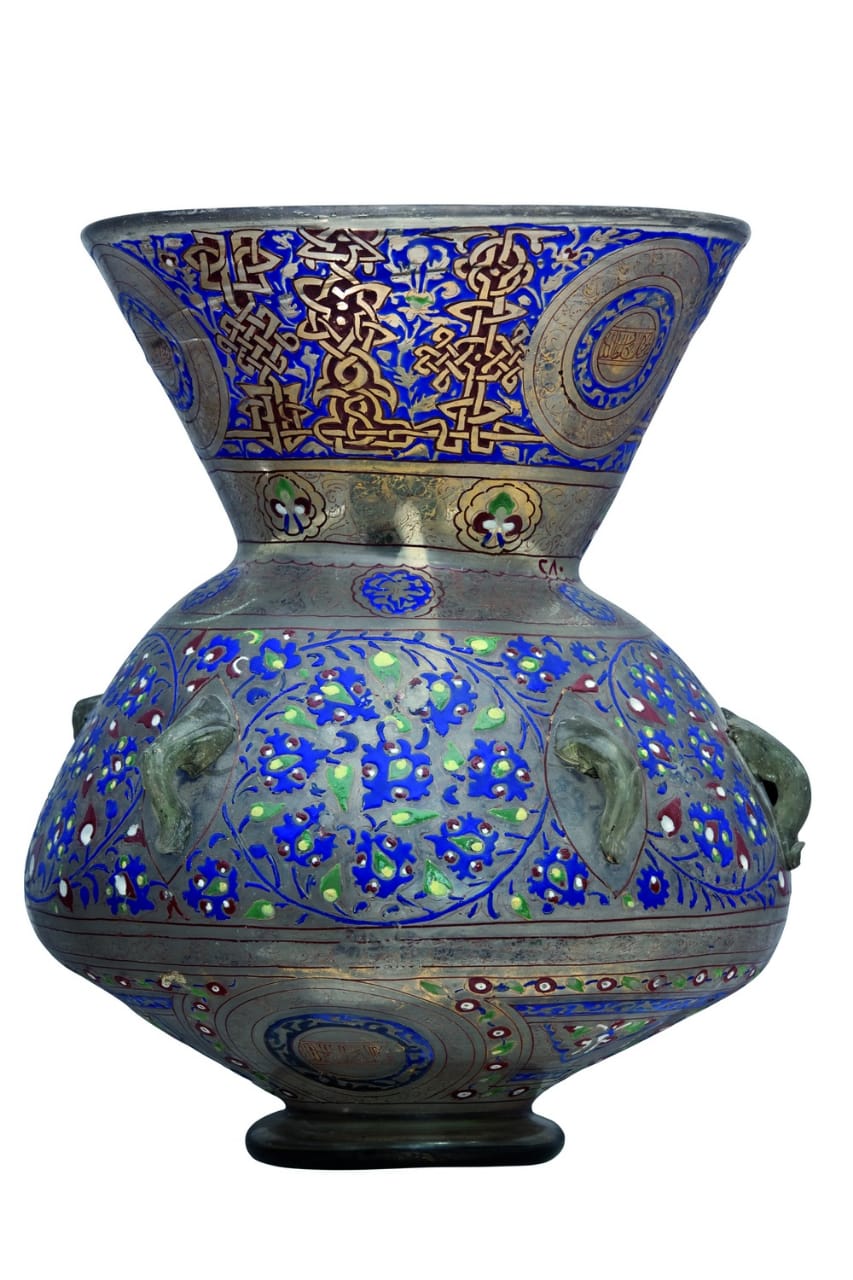 Attribution

Sultan al-Nāṣir Ḥasan b. al-Nāṣir Muḥammad b. Qalāwūn

Place

Egypt

Period

Mamluk period, the 14th century

Material

Enameled glass

Owner

Museum of Islamic Art (Egypt)

Collection No.

280

Description

The Museum of Islamic Art preserved the largest collection of mosque lamps in the world. The collection of Sultan Ḥasan is the most important one. Which mobile from his mosque in Saladin square. This kind of lamps are the most important lighting methods in the Mamluk era. Generally it consists of a basin, spherical body and cylindrical spout and it decorated with Quranic verses quoted from Sūrat al-Nūr in addition to prayers phrases and praise phrases for the sultan with wonderful and accurate geometrical designs and floral ornaments which carried out in several colors and it attached to two little handles for the iron chains for hanging up through the ostrich egg which in charge of keeping the balance and distribution of lighting in the whole place .

Copyright

© Museum of Islamic Art
The images of the collection of Museum of Islamic Arts are published with the permission of the museum.