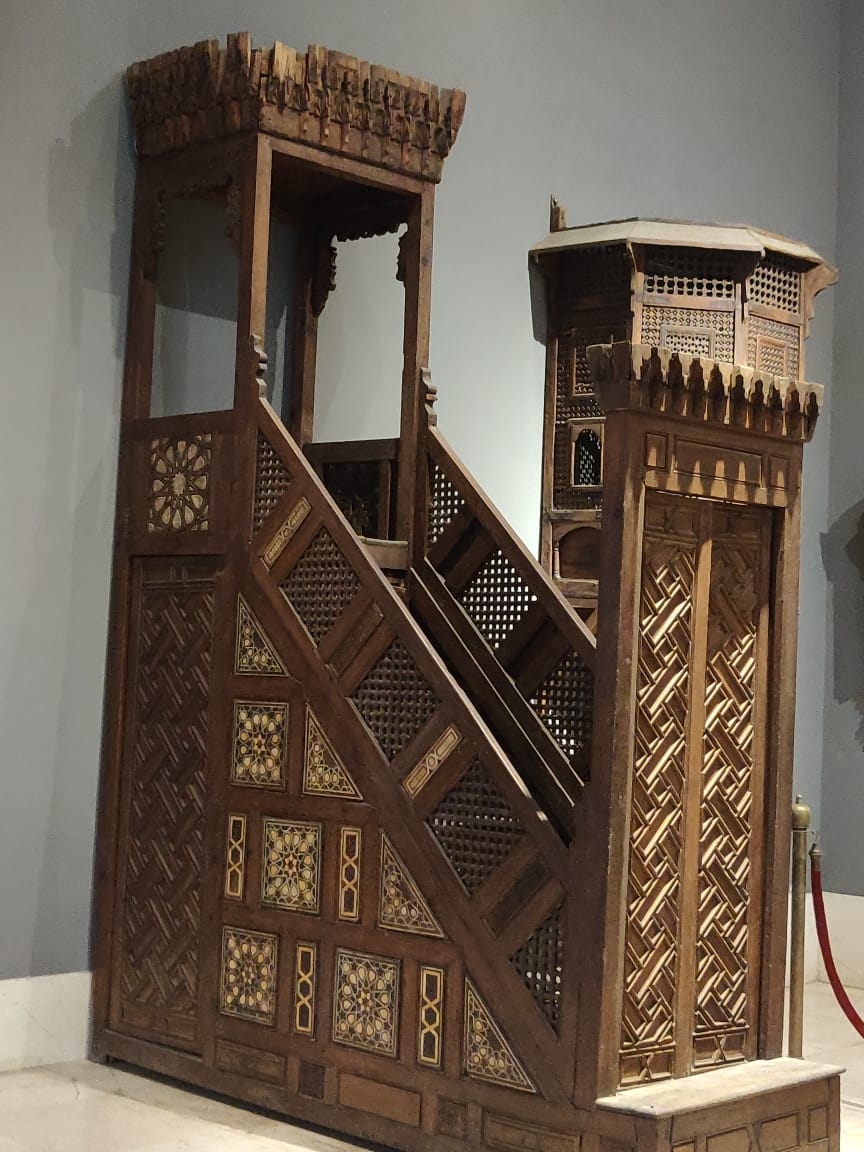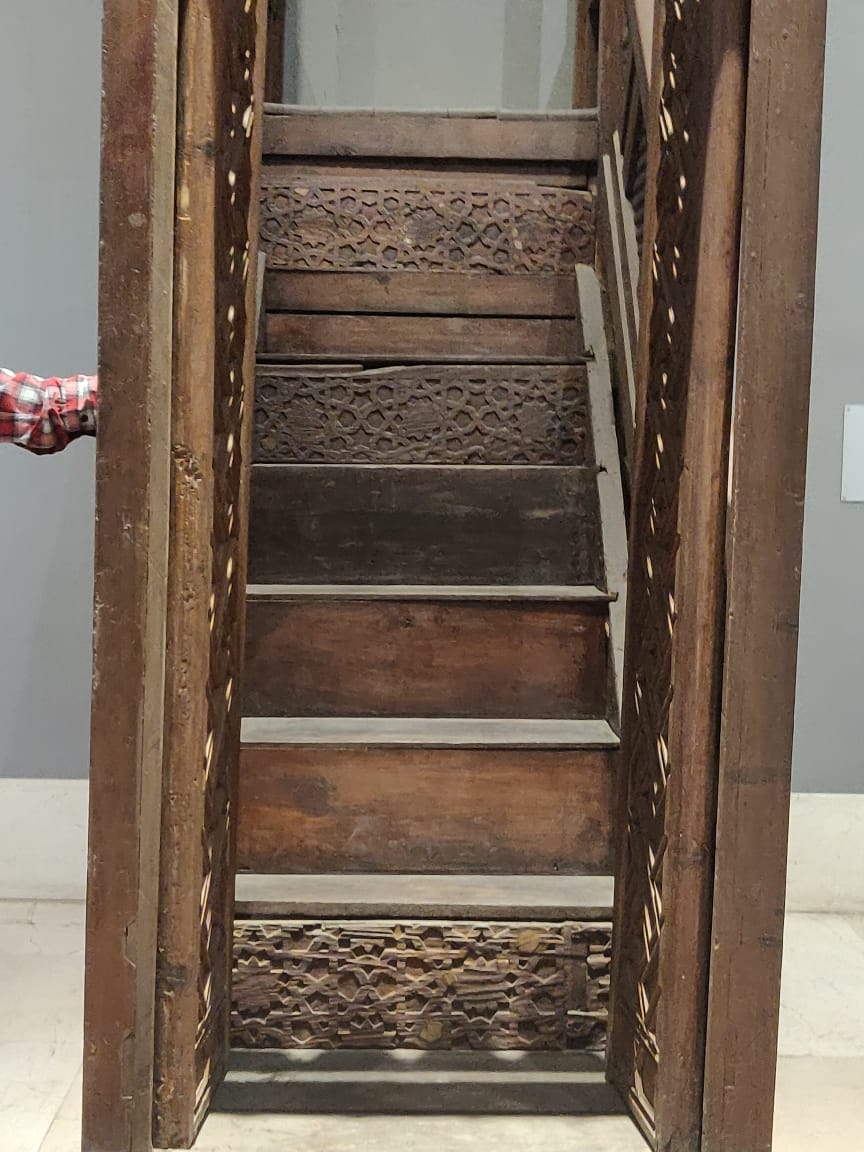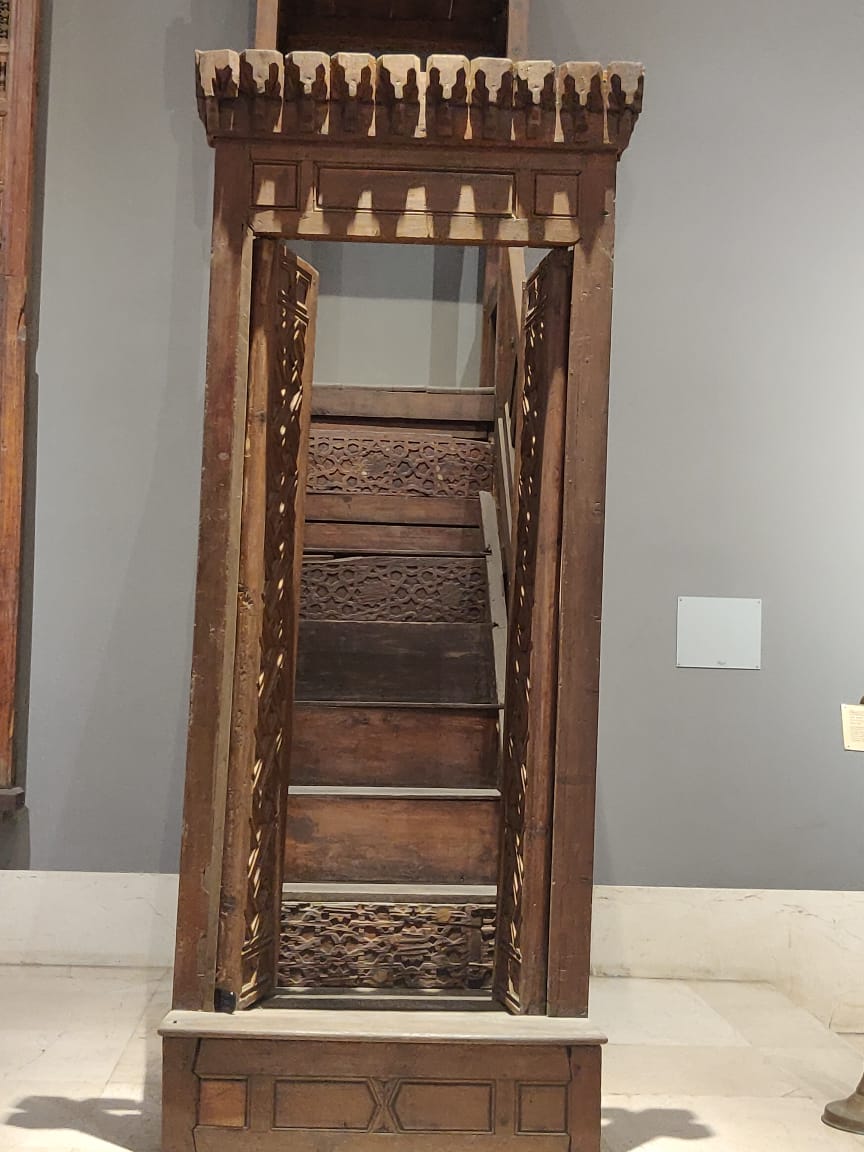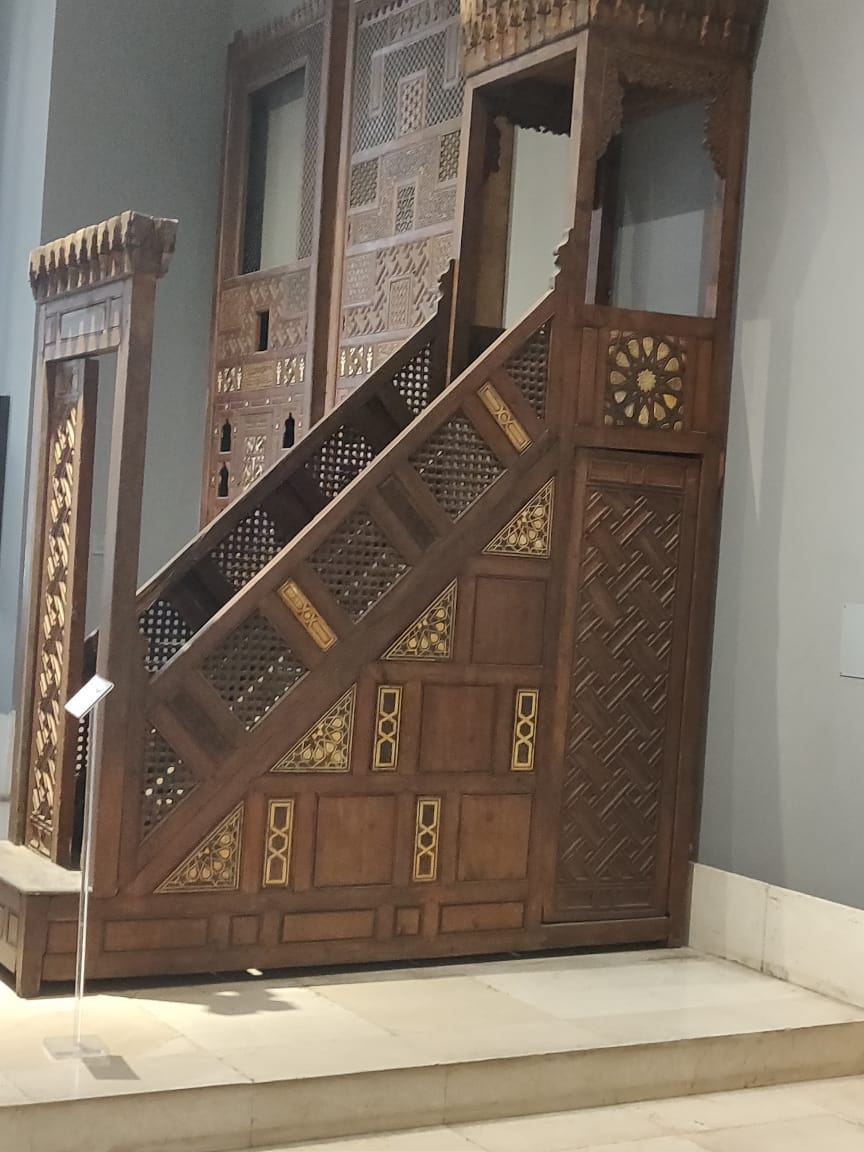 Attribution

Princess Tatar al-Ḥjāzīya - the oldest daughter for Sultan al-Nāṣir Muḥammad b. Qalāwūn

Place

Egypt

Period

Mamluk period, the 14th century

Material

wood.

Owner

Museum of Islamic Art (Egypt)

Collection No.

1080

Description

It consists of the front door which topped with Parallel rows of stalactites and the bald stairs without any decorations and the preacher seat topped with a pavilion with four decorated sides of stalactites and the two wooden balustrades with geometrical designs in opposite directions in square and rectangular panels, this pulpit came from the owner mosque which established in (761 A.H /1348 AD) .

Copyright

© Museum of Islamic Art
The images of the collection of Museum of Islamic Arts are published with the permission of the museum.