Two inscripted panels
Unique ID: A014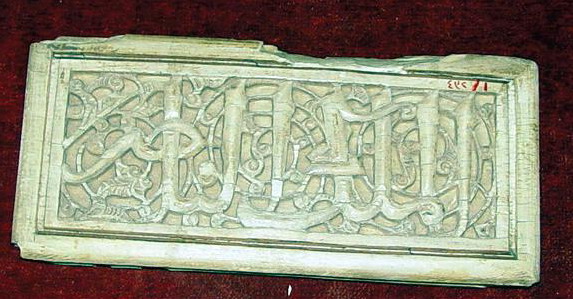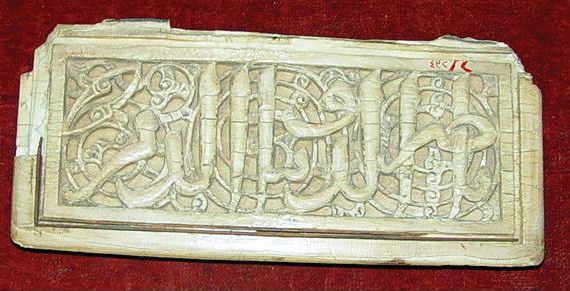 Attribution

Sultan al-Nāṣir Muḥammad b. Qalāwūn

Place

Egypt

Period

Mamluk period, the 14th century

Material

Ivory

Owner

Museum of Islamic Art (Egypt)

Collection No.

1-432, 2-432

Description

Two rectangular panels of ivory decorated with Mamluk Thuluth scripts of "الملك الناصر" the victor king" and the other "ناصر الدنيا والدين " on a floral decorations background.

Copyright

© Museum of Islamic Art
The images of the collection of Museum of Islamic Arts are published with the permission of the museum.
https://www.miaegypt.org/

URL

Supplementary Information

The four carved ivory panels were either set into a door or an item of furniture. They bear the name of the Sultan al-Malik al-Nāṣir Muḥammad b. Qalāwūn (r. 1293–1341) in the stately thuluth script typically used at this time.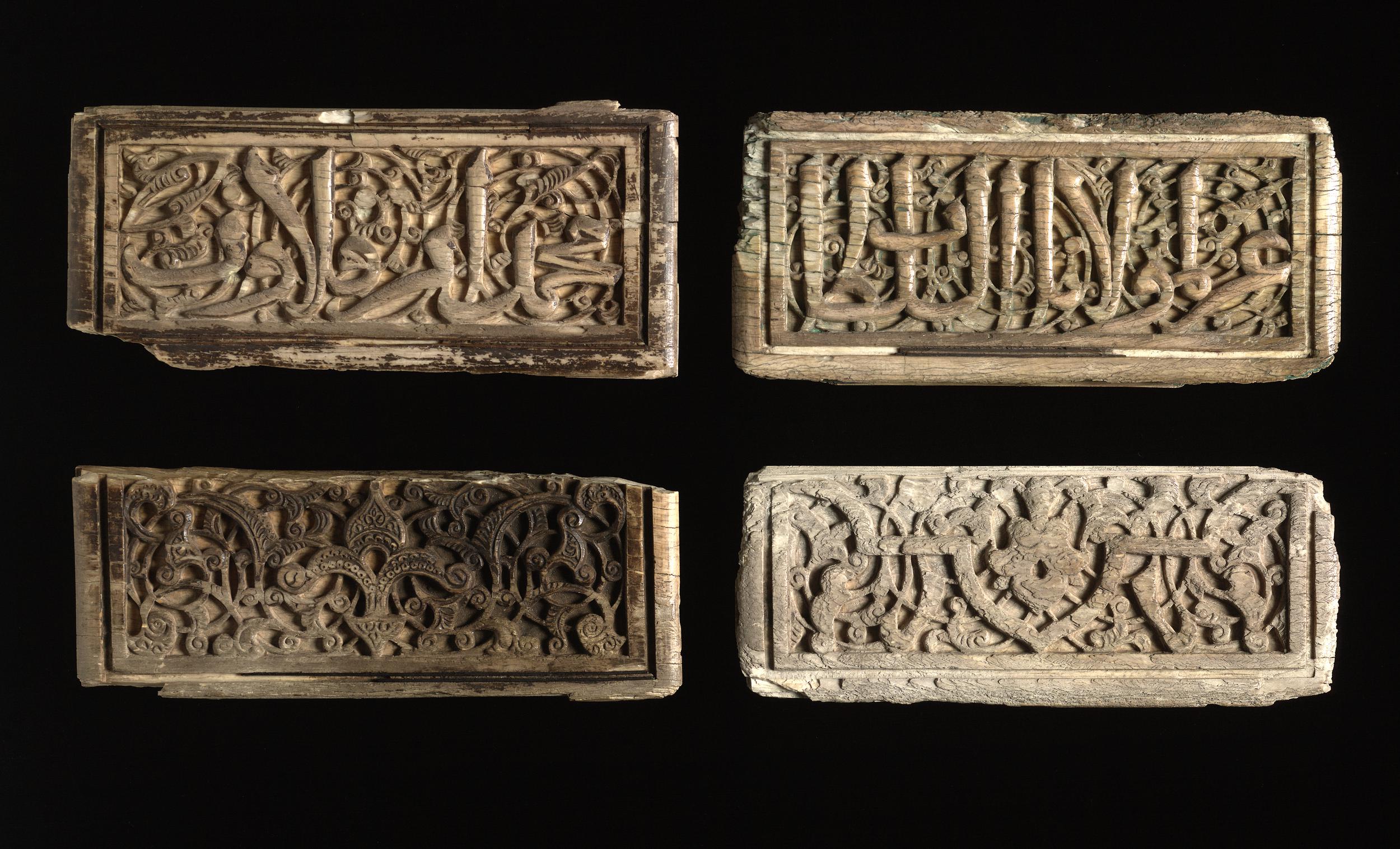 Owner

The British Museum

Collection No.

1880,0607.1, 1880,0607.2, 1880,0607.3,1880,0607.4.

Place

Egypt

Period

1293-1341 (circa) (circa)

Description

Inscribed carved ivory panel.

Copyright

© The Trustees of the British Museum

URL