A chandelier
Unique ID: A015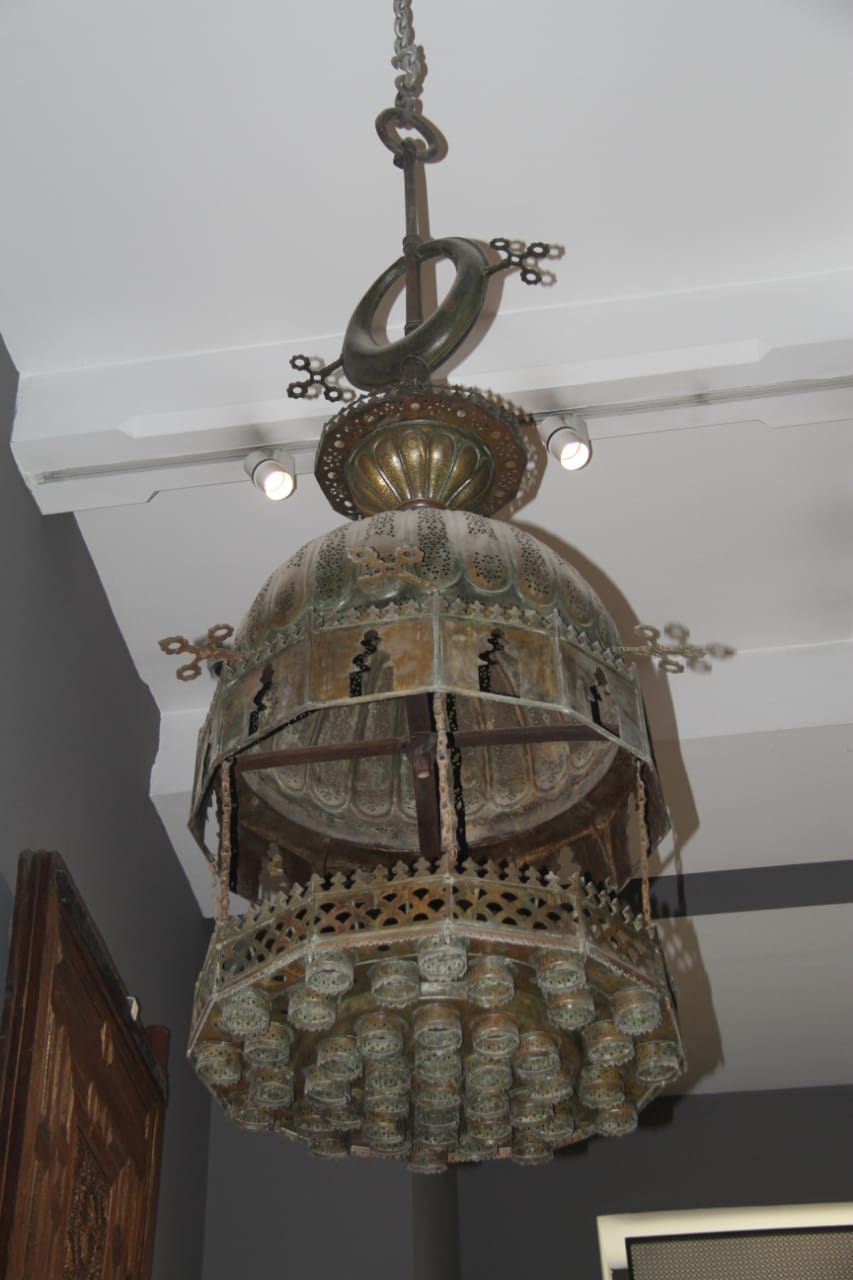 Attribution

Sultan al-Nāṣir Muḥammad b. Qalāwūn

Place

Egypt

Period

Mamluk period, the 14th century

Material

A copper inlaid with silver.

Owner

Museum of Islamic Art (Egypt)

Collection No.

4090

Description

It's one of lighting methods in that time it's smaller than the lantern, both of them used for lighting the wide spaces and the mosque lamp used after that for lighting fewer wide spaces. It contains two pieces, the first one for Sultan Qalāwūn and the other one for Sultan al-Ashraf Sha'bān maybe they were gathered for Sufi cell beside Zāwiya door in front of al-Muayyad Shaykh mosque outside the Fatimid wall which was established in (925A.H /1519 A.D).

Copyright

© Museum of Islamic Art
The images of the collection of Museum of Islamic Arts are published with the permission of the museum.